"Fiat justitia, ruat caelum"
Let justice be done, though the heavens fall

UPDATE - March 4, 2014
Lt. Collins' Personnel Board
Has Been Postponed
Illness Of A Witness
Cited As Rationale

Lt. Mike Collins' Personnel Board Hearing Has Been Scheduled For March 14, 2014 @ 9:30AM
Courtroom #1
DeLand Courthouse
101 N. Alabama Ave.
DeLand, Florida.
Volusia Emergency Medical Services
Lieutenant Fired For Sexual Harassment
Click Here To Review Termination Letter

UPDATE: February 13, 2014
Autopsy Report Now Available
The Quiet Death Of
William Styffe, 33
Jail Inmate Dies Seven Weeks
After Attempted Suicide
Is This Death Yet Another Example Of
The Failures Of Statewide Jail Standards?
Are Staffing Levels Part Of The Problem?

PUBLIC SERVICE ANNOUNCEMENT
VCSO Requests Public's Help In Locating Murder Suspect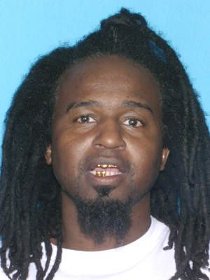 Washington State Sheriff Fires
Cop For Threatening To Arrest
Journalist Taking Photo Of Him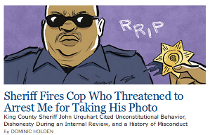 Governor Scott Appoints
Attorney Dawn Nichols To
The 7th Circuit Court Bench
Dawn D. Nichols'
December 2013
JNC Interview

Seventh Judicial
Nominating Commission
Forwards Six Nominees
To Governor Scott
The Governor Will Select
One Of These Nominees
To Replace Retiring
Circuit Court Judge Hubert L. Grimes
Video Interviews Available For Review

DOES SHERIFF JOHNSON HAVE A SUBSTANCE ABUSE PROBLEM?
Play the above video - and then decide for yourself.
________________________________


Sheriff Johnson claiming that
he does not drink.
(October 2012)


________________________________


The Suspicious Death Of
Michelle O'Connell
Did A Florida Deputy Get Away With Murder, Or Was Justice Served?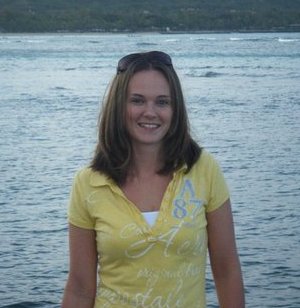 The In-Custody Death of
Dennis Dellechiaie
Yet Another Jail Death Goes Under-Investigated


--------------------------------------
Click Image To Read Article


--------------------------------------