Daytona Beach PD Sustains Misconduct Charges Against Two Of Their Officers.

Allegations Included Excessive Use Of Force And Falsification Of Reports.






Updated
May 19, 2014
"Police throughout the United States have been caught fabricating, planting, and manipulating evidence to obtain convictions where cases would otherwise be very weak. Some authorities regard police perjury as so rampant that it can be considered a "subcultural norm rather than an individual aberration" of police officers."
Our Newest


Ofcs. Justin Ranum and Matthew Booth

VolusiaExposed has recently obtained the internal affairs investigative reports on former Daytona Beach Police Officers Justin Ranum and Matthew Booth regarding their sustained misconduct during a July 2013 arrest of a female driver.

We invite you to read the investigative report ---->
as well as viewing the below linked WKMG video report.





According to sent to us by Daytona Beach PD, allegations of filing a false police report were sustained against both Ranum and Booth. Booth had additional excessive use of force charges sustained against him.

Ofc. Ranum resigned during the investigation, while Ofc. Booth was fired upon the completion of the investigation.

Both officers have been reported to FDLE for possible action being taken against their Florida law enforcement certification.



Officer Ranum's and Booth's
Interal Affairs Investigation
Scroll Down To View Report





-----------------------------------------------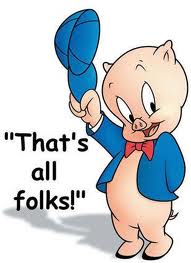 -----------------------------------------------




----------------------------------------------------




If you found this article to be thought provoking, we (VolusiaExposed.Com) invite you to review, the below linked, Special Investigative Report, exposing law enforcement corruption with the State of Florida.



SARASOTA HERALD-TRIBUNE'S
SPECIAL INVESTIGATIVE SERIES ON LAW ENFORCEMENT CORRUPTION




by Matthew Doig and Anthony Cormier


Additional concerns surrounding the
Volusia County Sheriff's Department


We look forward to your comments on this situation.
Drop us a line to let us know what you think.


EMAIL US